6-26-2023
6-16-2023
Employees Wear Blue to Support Men's Health
6-12-2023
Real Estate Team Serves Dinners at Versailles Poultry Days
6-3-2023
Congratulations to our 2023 Graduates!
Welcome Home Grant opens for another round of funding for 2023.

5-26-2023
GNB partners with Inside/Out Coaching to encourage Darke County students
5-16-2023
Huber works with students at Arcanum's Reality Fair
Congratulations to Our Community Banking Month Giveaway Winners!
4-19-2023
Aktion Club Delivers Coffee & Donuts to GNB
Celebrating YOU this Community Banking Month
3-31-2023
Sam Suter Speaks at Agribusiness Luncheon 
3-28-2023
3-17-2023
Impact STEM2D Career Conference & Career Fair
2-16-2023
Welcome Home Program Closing
The February 6, 2023 round of funding has come to a close after a successful offering; therefore, applications are no longer being accepted. Be on the lookout for the next round of funding beginning July 6, 2023!
We Love our Customers!
 2-1-2023

2023 Farmers' Almanacs are Here!
8-19-2022
Visit us at the Great Darke County Fair!
We look forward to serving you at our courtesy tent where you can sit in the shade, eat, chat, and relax! Come see us outside the southwest corner of the Coliseum any day of the fair between 10am and 10pm, August 19-27, 2022.
7-5-2022
Road Closures Limit Access to Troy Banking Center

7-5-2022
Introducing: Quick-Issue Debit Cards!
6-30-2022
Help us Stuff a Bus!
GNB Welcomes New Loan Officer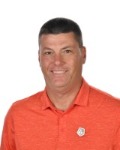 Shane Stonebraker was recently hired by GNB Banking Centers as an Assistant Vice President and Loan Officer at the Main Banking Center.
Shane has 24 years of lending experience and is a lifelong resident of Versailles, where he lives with his wife, Jacki, and their three children. Shane will be a great addition to GNB's experienced lending staff.
6-10-2022
GNB Announces Promotions
6-1-2022
Hesson is Versailles Capstone Student of Month
Chestnut Branch Re-Opening
Deposit Image ATMs
No Envelopes! No Deposit Slips!
Making an ATM deposit is fast and easy
Insert cash and/or checks directly into GNB's Deposit Image ATM - no need for envelope or deposit slip
Verify the images of your checks and total cash deposited on the ATM screen before completing your transaction
Your receipt shows images of your checks (if you choose to print image) and a detailed list of all items deposited
Checks deposited at a GNB Deposit Image ATM are accepted until 4:00 pm for same day credit
5-14-2021
Student Loans
2-24-2020
Identity Theft Protection
Consultation/Restoration: Work with a licensed private investigator to restore your identity if it is compromised.
Credit Monitoring: Be notified of changes in your credit including new accounts, credit inquiries, late payments, changes of address, public records, and more.
idINTEGRITY Scan: Billions of records are searched

for suspicious activity on Internet directories, hacker chat rooms, and public and private databases.

Minor Monitoring: Up to 4 children can be enrolled under one adult. Their

Social Security Number will be monitored for any credit activity or changes such as names, aliases, and addresses.



---
Visa Debit & Credit Card Fraud Information
Find the account that is right for you: