4-19-2023
Aktion Club Delivers Coffee & Donuts to GNB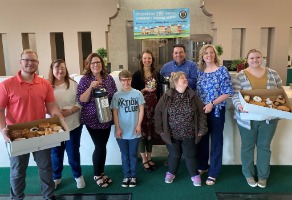 Aktion Club members Lauren, Chas and Julie delivered
The Coffee Pot
coffee and
Eikenberry's IGA
donuts to thank GNB Banking Centers  for
their continued support in
supplying them with pocket calendars for many years.
The Aktion Club looks forward each year to getting these calendars so that they can take a more active role in keeping their schedules - helping them to be more independent.
---
4-1-2023
Celebrating YOU this Community Banking Month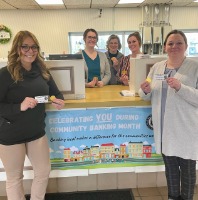 April is Community Banking Month and we are celebrating YOU all month long with special treats and new giveaways every week! Stop in and see WHY it matters to bank local!
---
3-31-2023
Sam Suter Speaks at Agribusiness Luncheon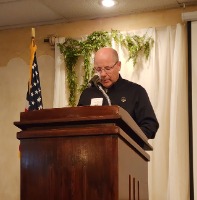 GNB was proud to be a sponsor of the Darke County Chamber of Commerce's Agribusiness Luncheon today. Pictured is Sam Suter, GNB Senior VP & Chamber of Commerce Board of Directors member, speaking at the event.
---
3-28-2023
GNB Banking Centers announces retirement, board reorganization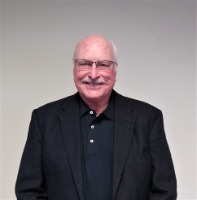 GNB Banking Centers announced the retirement of Chairman of the Board, Daniel T. Franz, following their Annual Shareholders Meeting on March 28. Dan became a Director in 2008 and became Chairman in 2018. GNB extends their thanks, appreciation, and congratulations to Dan for his years of supporting their great organization. Elected to serve as GNB's new Chairman is Timothy J. Booher. GNB also welcomed Keith A. Daniel as the newest member of the Board. Additionally, Steve A. Burns, Dan P. Esarey, Kent A. James, John F. Marchal, Scott L. Rowland, John L. Warner, and Daniel P. Watren currently serve on GNB's Board of Directors.
---
3-17-2023
Impact STEM2D Career Conference & Career Fair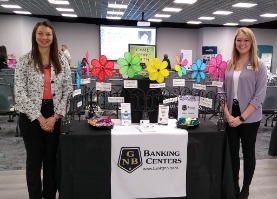 Ashlynn and Amy participated in the Impact STEM2D Career Conference & Career Fair where 9-12th grade girls had the opportunity to connect with local businesses and participate in hands-on activities. The Darke County Ohio Economic Development and Darke County Chamber of Commerce put on a  great event to invest in our community's young women!
---
2-16-2023
Welcome Home Program Closing
The February 6, 2023 round of funding has come to a close after a successful offering; therefore, applications are no longer being accepted. Be on the lookout for the next round of funding beginning July 6, 2023!
---
2-13-2023
We Love our Customers!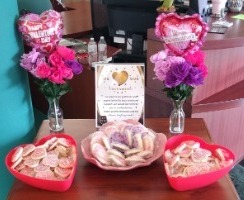 GNB would like to wish all our faithful customers a "Happy Valentine's Day" with a special treat! Be sure to stop in to see us on Tuesday, February 14, 2023, and enjoy a refreshment (varies for each Banking Center and available while supplies last).
 2-1-2023
Homebuyers may qualify for up to a $10,000 down payment grant!
As a potential new homeowner, you can apply for up to $10,000 or $15,000 for eligible veterans or active duty military personnel to help offset your upfront costs as you close your home loan.  Welcome Home grants are offered for a limited time until all funds have been reserved, so don't wait to apply! Applications are being accepted now.  Funds can be requested starting February 6, 2023, and again on July 6, 2023 for a second round of funding.
---
2-1-2023



---
2-1-2023
Home Equity Loan Special
Now through May 31, 2023, get a special discount toward closing cost fees!*
| Home Equity Line of Credit | Fixed Rate Second Mortgage |
| --- | --- |
| Discount of $375* | Discount of $500* |
Make an appointment with an experienced GNB Lender today!     
---
1-19-2023
GNB announces Klosterman's Retirement & Multiple Promotions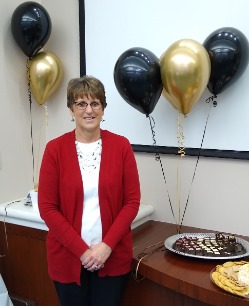 GNB Banking Centers recently celebrated the retirement of Tonya Klosterman.
Tonya began her 43-year career in banking at The Arcanum National Bank in 1979, where she worked as a Teller until it was acquired by Greenville National Bank (now GNB Banking Centers) in 1985.
Tonya then moved to the Main Banking Center where she worked as a Bookkeeper and in 2005, was promoted to Head Bookkeeper. GNB wishes Tonya many happy years ahead.
With Tonya's retirement in December, Abigail Wombolt was promoted to Head Bookkeeper. GNB employees also promoted at the first of the year include:
The Board and Management of GNB Banking Centers wish to congratulate each of these individuals on their well-deserved career advancements.
---
10-4-2022
Ag/Business Equipment Loan Special
Finance your farm or business equipment needs with us to take advantage of this special offer!*
*Purchase money only. Offer expires February 28, 2023.
---
9-26-2022
NEW! Additional Debit Card Alerts & Protections
Additional Debit Card Alerts & Protections allows you to decide when, where and who uses your cards. You can manage your spending right from our mobile app or online banking by turning your cards on or off, setting spending limits, and getting alerts.
Additionally, knowing that you've set rules, restrictions, and alerts that meet your specific spending preferences adds another layer of fraud detection and prevention - and gives you peace of mind.
Features 
Turn card off and on if it's lost, stolen, or being misused
Set dollar limits to keep spending in check
Get instant alerts when your debit card is used
Prevent transactions that don't match your settings
How to Sign Up:
Log into your Online Banking Account
Click on your debit card
Select Alerts & Protections
Choose which alerts you would like to receive
---
9-7-2022
Future Home of the GNB Versailles Banking Center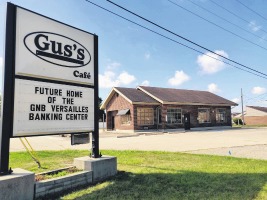 President & CEO of GNB Banking Centers, Kent A. James, is pleased to announce the purchase of real estate located at 16 Marker Road in Versailles. Formerly known as Gus's Café, this property will soon be home to GNB Versailles Banking Center. This will be GNB's 11th location, adding to their current list of Banking Centers in Ansonia, Arcanum, Bradford, Gettysburg, Greenville, and Troy, OH, and Losantville, IN. James stated that he looks forward to a successful venture as GNB makes their physical entry into Versailles to better serve and expand their client base.
---
9-6-2022

2023 Farmers' Almanacs are Here!
 All our Banking Centers have been stocked up with Farmers' Almanacs, free to our customers while supplies last!
---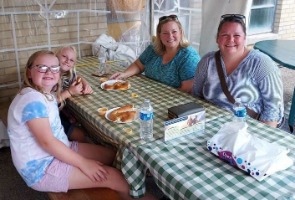 8-19-2022
Visit us at the Great Darke County Fair!
We look forward to serving you at our courtesy tent where you can sit in the shade, eat, chat, and relax! Come see us outside the southwest corner of the Coliseum any day of the fair between 10am and 10pm, August 19-27, 2022.
---
7-5-2022
Road Closures Limit Access to
Troy Banking Center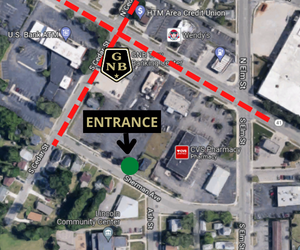 ---
7-5-2022
Introducing: Quick-Issue Debit Cards!
Lose your debit card or have suspected fraud? We can now reissue cards faster than ever before! Quick-Issue debit cards are printed in-house and can be in your hand by the next business day. Learn more about our debit cards and how to report a lost or stolen card here.
---
6-30-2022
Help us Stuff a Bus!
GNB is partnering with the Darke County United Way to collect school supplies for children in need. You can drop off the following items to any
GNB Banking Center
in Darke County between July 1, 2022 and July 27, 2022.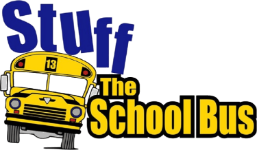 • Paper (wide & college ruled) • Highlighters • Post-It Notes • Composition Books • Colored Pencils • Crayons - 16 or 24 ct. • Pencils- #2 • Pocket Folders • Single Subject Notebooks • Pens - blue or black • Calculators • Pencil Pouches/Boxes • Erasers • Pencil Sharpeners • Dry Erase Markers • Rulers • Tissues • Antibacterial Wipes • Glue Sticks (twist-up) • Safety Scissors • Backpacks • Washable Markers • Glue Bottles • Lunch Boxes
Your donations will help children in the following school districts:
Ansonia, Arcanum, Bradford, Franklin Monroe, Greenville, Mississinawa Valley, Tri Village, Versailles, and
Anthony Wayne/Board of Developmental Disabilities.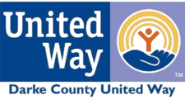 For more information about Stuff A Bus, call the Darke County United Way at
(937) 547.1272
.
---
6-15-2022
GNB Welcomes New Loan Officer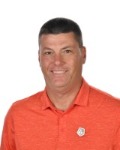 Shane Stonebraker was recently hired by GNB Banking Centers as an Assistant Vice President and Loan Officer at the Main Banking Center.
Shane has 24 years of lending experience and is a lifelong resident of Versailles, where he lives with his wife, Jacki, and their three children. Shane will be a great addition to GNB's experienced lending staff. 
---
6-10-2022
GNB Announces Promotions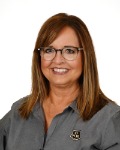 Lisa Martin was recently promoted to Northtown Branch Manager and Loan Officer. Lisa has been with GNB in various capacities for a number of years. Lisa's promotion provides the opportunity for customers to address borrowing needs at another location. Lisa lives in Greenville with her husband, Tracey. They have two adult children, and two grandchildren.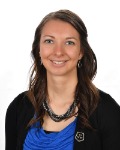 Ashlynn Beisner, located at the Main Banking Center, was promoted to Marketing Specialist/Coordinator. Ashlynn has an educational background in Marketing. Ashlynn lives in the Greenville area with her husband, Derek.
We look forward to Martin and Beisner excelling in their new roles.
---
6-1-2022
Hesson is Versailles Capstone Student of Month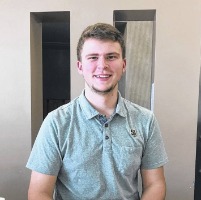 "Dalton Hesson, a senior at Versailles High School who participates in the Agriculture Education Capstone Program, has been selected as the Capstone highlight Student of the Month. Hesson is the son of Doug and Sherry Hesson of Versailles, Ohio.
Hesson started working at GNB Banking Centers in August of 2021 and has worked throughout his senior year, totaling more than 650 hours. Dalton's primary responsibilities and roles as an intern at GNB Banking Centers include serving as a bank teller, in which Dalton ran deposits, withdrawals, loan payments, visa payments, cashier checks, money orders, cash advances, and wire transfers. Dalton also has worked directly with GNB loan officers to help calculate debt-to-income ratios and write loan presentations."
Read the full article by the Daily Advocate here.
---
---
4-8-2022
Chestnut Branch Re-Opening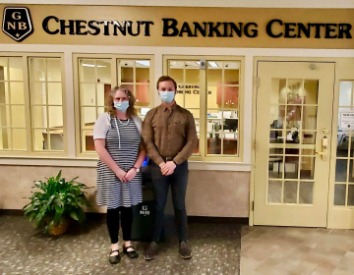 We are excited to announce that the GNB
Chestnut Banking Center
will re-open to the public beginning Monday, April 11, 2022!
Located at 750 Chestnut Street, Greenville, Ohio, this Banking Center is inside the front doors of the Brethren Retirement Community (BRC).
The GNB Chestnut Banking Center will be open on Mondays, Wednesdays, & Fridays.
Hours are: 8AM-1PM & 2PM-4:30PM
(closed from 1-2 for lunch)
PLEASE NOTE: Since this office is located in BRC, masks are still required to protect the BRC staff and residents.
---
3-21-2022 Update
The installation of
Northtown
's Deposit Image ATM is now complete!
Deposit Image ATMs
No Envelopes! No Deposit Slips!
Making an ATM deposit is fast and easy
Insert cash and/or checks directly into GNB's Deposit Image ATM - no need for envelope or deposit slip
Verify the images of your checks and total cash deposited on the ATM screen before completing your transaction
Your receipt shows images of your checks (if you choose to print image) and a detailed list of all items deposited
Checks deposited at a GNB Deposit Image ATM are accepted until 4:00 pm for same day credit
Deposit Image ATM Locations: (more locations coming soon!)
To view a map of our branch locations or get driving directions, visit our
locations
page.
---
5-14-2021
Student Loans
When federal loans, scholarships, and grants aren't enough, a private student loan can help bridge the gap to fund your way to the next step in advancing your education.
GNB is excited to announce that we have partnered with College Ave to offer you convenient and affordable student loans. Available for undergraduate and graduate students, as well as parents wanting to help pay for their student's education, College Ave can personalize your loan to fit your needs.  Refinancing options are also available.
---
2-24-2020
Identity Theft Protection
Is someone using your personal information to open accounts, file taxes, or make purchases? For
more information
regarding Identity Theft, visit the federal government's one-stop resource center to help you report and recover from identity theft.
GNB is excited to announce our new identity theft protection service:
IDTheftSmart
! 
Consultation/Restoration: Work with a licensed private investigator to restore your identity if it is compromised.
Credit Monitoring: Be notified of changes in your credit including new accounts, credit inquiries, late payments, changes of address, public records, and more.
idINTEGRITY Scan: Billions of records are searched

for suspicious activity on Internet directories, hacker chat rooms, and public and private databases.

Minor Monitoring: Up to 4 children can be enrolled under one adult. Their

Social Security Number will be monitored for any credit activity or changes such as names, aliases, and addresses.



---
Visa Debit & Credit Card Fraud Information
GNB has a
Fraud Center
that monitors your Debit and Credit Card transactions.    If you are planning to go on a trip out of the state, take a moment to contact us at
(937) 548.1114
so we can note this on your accounts.  This will alleviate any possible questions we may have if you're using a card in a different location.  As always, our goal is to minimize your exposure to risk and the impact of any fraud. To ensure we can continue to reach you whenever potential fraud is detected, please keep us informed of your correct phone numbers and email.
---
Find the account that is right for you: