Banking At Your Convenience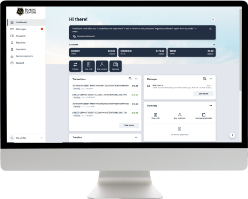 Manage your accounts online with GNB's free Online Banking.
You can view account and loan balances, transaction history, and check images. Setup alerts, transfer funds, and download your statements to QuickBooks and Quicken.
Card Management
Easily turn your debit card on and off, report your card if it is lost or stolen, and activate your new debit card in the GNB Banking  Centers App or Online.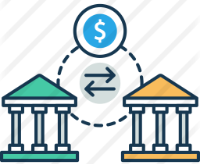 External Transfers
Add accounts that you have at other financial institutions to your online banking account and transfer funds externally. When you connect the account, we make two small deposits into your account at the other institution. When the deposits are complete, you enter and verify the amounts in your online banking account. This is an easy way to make your loan payment with GNB. 
Click here
for more detailed instructions.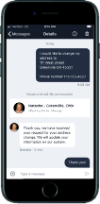 Message Feature
Whether you need to make a change to your account or ask us about a transaction that doesn't look right, you can message our support staff directly. All you have to do is tap on "Messages" or "Ask Us About This Transaction" to type in your question. You can even ask about a previous conversation if you need to follow up. 
Bill Pay and eBill
Pay, track, and manage your bills all in one place while eBill allows you to receive and pay electronic versions of paper bills directly from your Bill Pay account. Pay bills from your Personal or Business Checking Account, or Health Savings Account. You'll even save time and money every month by making secure payments. Let bill pay simplify your life.
eStatements & Notices
Enrolling  allows you to view your monthly bank statements and account notices electronically through your Online Banking account or our mobile app. eStatements provide the same information as a paper statement; it's just sent electronically instead of mailed.
Features 
Last 18 months of statements available anytime by logging in to your Online Banking account

Email notification when statement is ready for viewing
Printable and downloadable statements
Available in our mobile app and browser
Looks just like your paper statement
To enroll

Log in to your account
Click on your account and select Documents
Answer the 4 questions and accept the disclosure
Contact our Online Banking Department for any assistance.
Alerts

Stay in touch with your account activity with alerts.  Receive alerts that keep you informed, like when your balance falls below a certain amount or if there's been a high transaction on your account.  Choose the alerts you want and how you want to receive them – text, email and in-app message.

How to sign up for alerts:
You'll need to sign in to your Online Banking account and select the account you want to receive your alerts on.
Then select "Alert Preferences".  You have the option to set up  "Balance Alerts" and "Transaction Alerts". 
Select the type of alert you want and how you want to receive the alert.  You can choose to be notified by text, email,  and in-app message.
Then select "Add Alert".   You can sign up for as many alerts as you'd like. 
Additional Debit Card Alerts & Protections
Additional Debit Card Alerts & Protections allows you to decide when, where and who uses your cards. You can manage your spending right from our mobile app or online banking by turning your cards on or off, setting spending limits, and getting alerts.
Additionally, knowing that you've set rules, restrictions, and alerts that meet your specific spending preferences adds another layer of fraud detection and prevention - and gives you peace of mind.
Features 
Turn card off and on if it's lost, stolen, or being misused
Set dollar limits to keep spending in check
Get instant alerts when your debit card is used
Prevent transactions that don't match your settings
How to Sign Up:
Log into your Online Banking Account
Click on your debit card
Select Alerts & Protections
Choose which alerts you would like to receive
---