Stay on track with your financial goals
Along with our updated online banking platform, we have launched a new resource called My Money Manager, available for free for all GNB customers. Use My Money Manager to consolidate all your accounts: deposit accounts, loans, credit cards, investment accounts, and more, from any financial institution. Export your transactions to a .csv file to import into another software.  Track your cashflow, set goals, create budget plans, and set alerts to help keep you on track with your individual plan.
To access My Money Manager, log into your online banking account, click on Accounts from the menu, select an account, then click on Spending Habits. On the GNB Mobile App, go to the menu and click Spending Habits. 
 
My Money Manager Features   

Budgets
Track your spending on various categories such as clothing, dining out, education, entertainment, health, groceries, utilities, travel, and more. Set up monthly spending allowances and alerts to notify you when you have reached your limit for the account(s) you have selected. 
Cashflow
Enter your income and bills to track your projected balances and whether you are spending more than the funds you have incoming.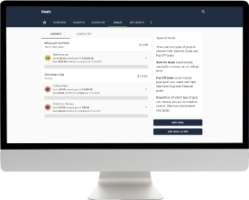 Goals 
Choose goals you would like to work toward such as paying off a credit card or loan, or saving for a car, college, house, vacation, and more. Track your savings for each goal to help you reach your dreams.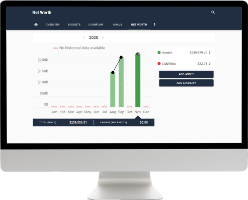 Net Worth
Input your assets and liabilities to monitor your net worth. You can import savings accounts, retirement accounts, loan accounts, and more.