Business Banking Made Easy
GNB values your time which is why we're bringing the bank to you. We want your daily banking tasks to be streamlined so you can stay in control of your finances.

 

Use Online Banking to
See all of your accounts in one place - checking, savings, loans, and more
View, print and download statements and check images

Transfer funds between accounts
Download statements to QuickBooks or Quicken
Pay Bills
Receive Electronic Statements
Mobile Banking App
Cash Management Services available
Payroll services available
Card Management
Easily turn your debit card on and off, report your card if it is lost or stolen, and activate your new debit card in the GNB Banking Centers App or Online.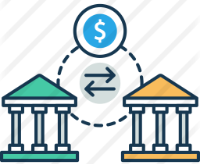 External Transfers
Add accounts that you have at other financial institutions to your online banking account and transfer funds externally. When you connect the account, we make two small deposits into your account at the other institution. When the deposits are complete, you enter and verify the amounts in your online banking account. This is an easy way to make your loan payment with GNB.
Click here
for more detailed instructions.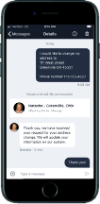 New Message Feature
Whether you need to make a change to your account or ask us about a transaction that doesn't look right, you can message our support staff directly. All you have to do is tap on "Messages" or "Ask Us About This Transaction" to type in your question. You can even ask about a previous conversation if you need to follow up. 
Bill Pay and eBill
Pay, track, and manage your bills all in one place while eBill allows you to receive and pay electronic versions of paper bills directly from your Bill Pay account. Pay bills from your Personal or Business Checking Account, or Health Savings Account. You'll even save time and money every month by making secure payments. Let bill pay simplify your life.
Customize your GNB Business Banking with all the features you need!
Along with all our Internet Banking options, with Cash Management services you can
Create ACH Originations
Process Payroll
Create controlled user access for key personnel
Positive Pay
Protect your business from check fraud, reduce the risk of financial loss, and safeguard the reputation of your business with Positive Pay!
Our automated fraud detection tool matches the check number, dollar amount, payee name, and account number from each check presented for payment against an electronic file provided by your business for early detection of fraudulent, altered or counterfeit checks. You can review checks within Online Banking and Cash Management that do not match this list and determine whether the check should be paid or returned. 
Call
our Online Banking department to sign up today and as a special gift to you, your first
6 months
will be
free
*!
*For a limited time only.  GNB reserves the right to discontinue this offer at any time. 
Alerts
Stay in touch with your account activity with alerts.  Receive alerts that keep you informed, like when your balance falls below a certain amount or if there's been a high transaction on your account.  Choose the alerts you want and how you want to receive them – text, email and in-app message.

How to sign up for alerts:
You'll need to sign in to your Online Banking account and select the account you want to receive your alerts on.
Then select "Alert Preferences".  You have the option to set up  "Balance Alerts" and "Transaction Alerts". 
Select the type of alert you want and how you want to receive the alert.  You can choose to be notified by text, email,  and in-app message.
Then select "Add Alert".   You can sign up for as many alerts as you'd like. 
---
Discover additional services that may benefit your business.