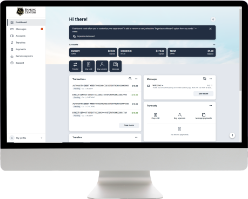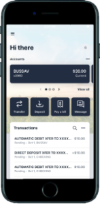 New Online Banking Platform
Our new platform lets you manage your account from anywhere you want - it's your personal banking portal. You can view your balance, manage your transactions, transfer funds, make payments, deposit checks, get alerts, ask for help, and more. Whether you log in to your account on your desktop computer or through the GNB Banking Centers App, you have access to the same features all in one place. 
New Mobile Banking App
Our new app gives you the easiest, most convenient way to do your banking. When you download the GNB Banking Centers App, you will have a powerful financial tool in the palm of your hand. Search for GNB Banking Centers in the App Store.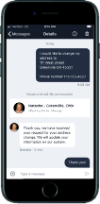 New Message Feature
Whether you need to make a change to your account or ask us about a transaction that doesn't look right, you can message our support staff directly. All you have to do is tap on "Messages" or "Ask Us About This Transaction" to type in your question. You can even ask about a previous conversation if you need to follow up.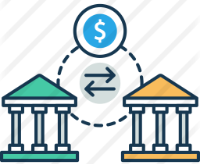 External Transfers
Add accounts that you have at other financial institutions to your online banking account and transfer funds externally. When you connect the account, we make two small deposits into your account at the other institution. When the deposits are complete, you enter and verify the amounts in your online banking account. This is an easy way to make your loan payment with GNB.
Click here
for more detailed instructions. 
Card Management
Easily turn your debit card on and off, report your card if it is lost or stolen, and activate your new debit card in the GNB Banking Centers App or Online.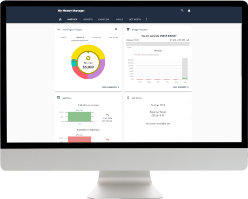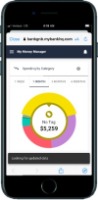 My Money Manager
With My Money Manager you can create, monitor, and manage your personal budget and even import accounts from other financial institutions, credit cards, or pensions. Your transactions can be exported to other software through a .CSV file and you can set up alerts to be notified about designated spending and transactions.  Look for Spending Habits in the menu.